Saratoga Polo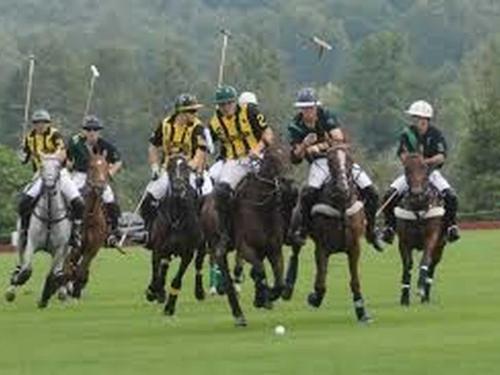 July 5th through September 2nd, 2019
Saratoga Polo. Every Friday and Sunday at 5:30pm
Saratoga Polo Field, Bloomfield Road, Saratoga Springs, NY (2.7 miles from Union Gables)
Since 1898 the city has hosted a polo club, the old Persian game of horses, mallets, and daring riders. The season usually lasts from July to Labor Day, don't miss out. For spectators in the clubhouse, there is a dress code. Women should appear in cocktail dresses or summery skirts, possibly with the traditional billowy hats which block the sun, and colorful espadrilles or otherwise comfy but tasteful footwear. Men are required to dress in business casual wear with a sporty edge, or if they so choose, in a formal suit and tie.
Daily Ticket Admission:
Clubhouse Lawn & Bleacher: $20 per person / Free kids 12 & Under
Reserved Clubhouse: $30 per person / $15 kids 12 & Under
Premium Reserved Clubhouse: $40 / $15 kids 12 & Under
Unreserved Tailgate Space: $30
Unreserved Centerfield Tailgate Space: $50

Saratoga Performing Arts Center Summer Concerts
Jun 29, 2019, Sat 11:59 AM

Jul 5, 2019

Jackson Browne

Jul 6, 2019

107.7 GNA Countryfest - Old Dominion

Jul 7, 2019

Opera Saratoga - The Daughter of the Regiment

Jul 8, 2019

Opera Saratoga - Hansel and Gretel

Jul 10, 2019

Opera Saratoga - Hansel and Gretel

Jul 11, 2019

Luke Bryan

Jul 12, 2019

Dave Matthews Band

Jul 13, 2019

Opera Saratoga - The Daughter of the Regiment

Jul 13, 2019

Dave Matthews Band

Jul 14, 2019

Sun 2:00 PM
Opera Saratoga - Hansel and Gretel
Jul 14, 2019

Tedeschi Trucks Band

Jul 16, 2019

New York City Ballet

Jul 17, 2019

New York City Ballet

Wed, July 17 , 10:00 PM
JAZZ BAR , Freihofer's Live at the Jazz Bar
with the Useless Cans
Jul 18, 2019

New York City Ballet

Jul 18, 2019

New York City Ballet

Jul 19 , 2019

New York City Ballet

Jul 20, 2019
New York City Ballet

Sat, July 20 at 6:00 PM
2019 NYCB GALA: Apollo & The Muses , A Summer Celebration
July 21, 2019

Heart with Sheryl Crow and Lucie Silvas

Jul 24, 2019
Rob Thomas

Jul 25, 2019

Brad Paisley

Jul 26, 2019

Goo Goo Dolls and Train
Saratoga Race Course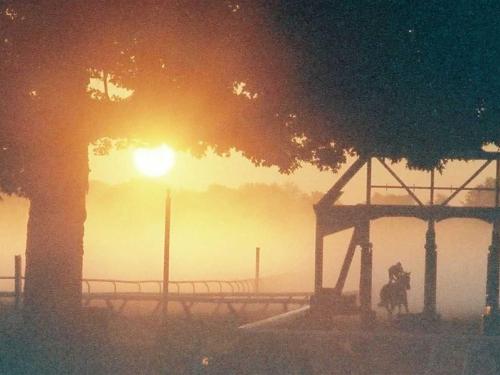 Historic Saratoga Race course
Located two blocks from Union Gables Inn
Saratoga Race Course made Sports Illustrated's list of top 10 sports venues of the 20th Century!
2019 Dates:

July 11 Opening Day

July 27 Jim Dandy stakes

August 3 National Museum Racing Hall of Fame
August 3 Whitney Race
August 17 Alabama Race
August 23 Travers Stakes Day
Sept 2 Closing Day and Final Stretch Festival Weekend. Saratoga Race Course
Horse Sales at Fasig-Tipton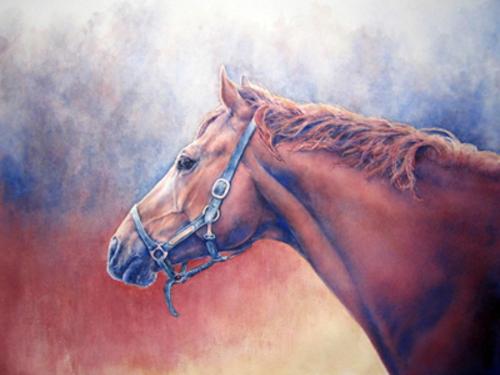 Fasig-Tipton Horse Sales
August 5 and 6, 2019
The Saratoga Sale
The crown jewel of the North American yearling sales calendar is The Saratoga Sale, a selected yearling sale offering the best of the North American yearling crop for nearly 100 years.
August 11 and 12, 2019
New York Bred Yearlings
Held the Sunday and Monday following The Saratoga Sale, the New York Bred Yearlings sale is the industry's leading source of quality New York-bred yearlings.
Fasig-Tipton horse sales take place within a short walk (few blocks) from Union Gables Inn, Saratoga Springs, New York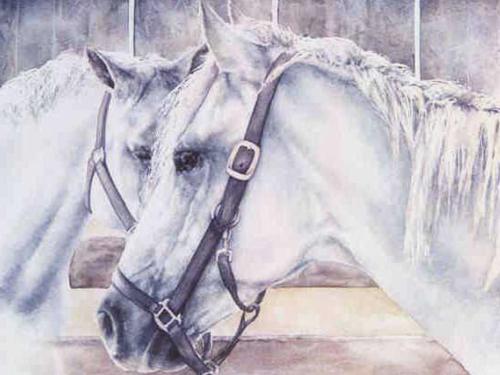 Saratoga Race Track Tours
Tours are led by experienced customer service staff, with knowledge of the history and features of the property.
Walking Tours
Cost: $3 per person, or $10 for a family
Held each racing day of the summer meet, except Travers Day
Tour length: 45 minutes
Tour departure times:

9:30 am
10:30 am
11:30 am
12:30 pm
1:30 pm
2:30 pm

Depart from the first floor of the grandstand
Get an historical overview of the facility and a variety of the property's highlights, including unique architecture, landscapes, traditions and more
For more information on tours, contact NYRA's Guest Services Department at 518-584-6200 x4433
Stable Area Tours
Cost: Free
Held each racing day of the summer meet, except Travers Day and Labor Day
Tour length: 45 minutes
Tour departure times:

First tram departs at 7:30 am
Additional trams leaving approximately every 15 minutes
Last tour departs at 9:00 am
Tip: earlier is better - the later tours fill up fast, and people are turned away when tours reach capacity

Depart from the main Clubhouse entrance
Tour the track's historic stable area
No reservations are allowed - tram tours are first come-first served
Saratoga Springs Preservation Foundation Presents Summer Stroll Historic Congress Park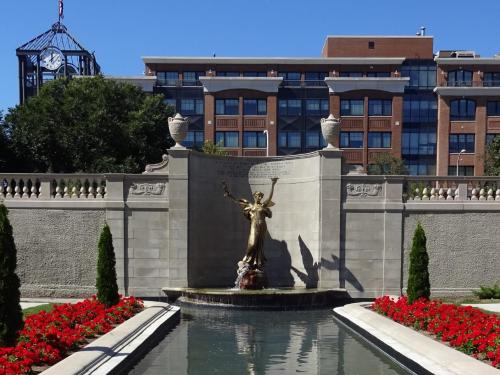 The Saratoga Springs Preservation Foundation offers Summer Stroll HISTORIC CONGRESS PARK at
10:30 AM on Sunday, June 23, 2019
. Join Dave Patterson and Charlie Kuenzel, owners of Saratoga Tours LLC, to explore the historic landscape architecture of Congress Park, the early springs, and other facets of Saratoga history. The tour, sponsored by NBT Bank and Saratoga Tours LLC, meets at the front steps of the Canfield Casino in Congress Park.
Summer Strolls offered every Sunday through September 1st. All Sunday morning tours start at 10:30AM, $10 for non-members. Reservations are encouraged, but not necessary.
Sunday, June 30th at 10:30 AM for Wealth & Wellness: Franklin Square. Carrie Woerner, NYS Assemblywoman and former SSPF Executive Director, will lead a tour through the historic Franklin Square area. This district is architecturally rich and home to some of the oldest private residences in Saratoga Springs. Franklin Square is a veritable showcase of American architectural history. Tour meets at the Northwest corner of Division Street and Broadway.
For more information or to make a reservation, please call the Saratoga Springs Preservation Foundation at (518) 587-5030, visit www.saratogapreservation.org, or email Nicole Babie, Membership & Programs Director, at nbabie@saratogapreservation.org.
Opera Saratoga
Opera Saratoga
Saturday, June 29 ,
7:30 PM; Mon, July 1 at
2:00 PM; Sun, July 7 at
2:00 PM
THE DAUGHTER OF THE REGIMENT - LA FILLE DU RÉGIMENT (1839)
Sunday, June 30 at 2:00 PM ; Sat, July 6 at
2:00 PM; Fri, July 12 at
7:30 PM
Ellen West - World Premiere
Friday, July 5 at
7:30 PM; Mon, July 8 at
2:00 PM; Wednesday, July 10 at
7:30 PM
HANSEL AND GRETEL - HÄNSEL UND GRETEL (1839)
Thursday, July 11 at
7:30 PM
MOZART AND SALIERI - Моцарт и Сальери (1897)