Winter Events in Saratoga Springs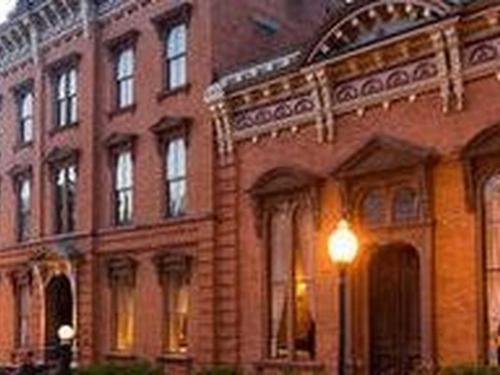 Galas in Saratoga Springs
HATTIE'S MARDI GRAS 2018 at the Canfield Casino, 25 East Congress Street Saratoga Springs, NY (located in Congress Park, two blocks from Union Gables)
Saturday, Jan 13, 2018 - 6:00 PM to 10:00 PM

Cost: $100 Per Person
Grab your beads and get ready for Mardi Gras 2018!
Hattie's 18th Annual Mardi Gras Soiree to benefit AIM Services, Inc.
Get ready to dance along to music by Soul Sessions and Garland Nelson, enjoy delicious treats by Chef Jasper Alexander, and experience the "New Orleans of the north" with us!
One of the region's "must attend" fundraising events of the winter season is Hattie's Mardi Gras Party at The Canfield Casino. This year's event will support Caffe Lena!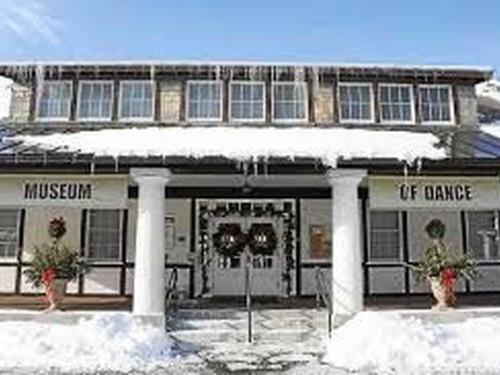 A Purple Tie Affair at the National Museum of Dance, 99 South Broadway • Saratoga Springs
Saturday • January 20, 2018 from 7pm - Midnight
Be sure you include something purple in your attire at this fundraiser.
Donation: $65 per person
$120 per couple
prices increase after January 12, 2018
Proceeds to Benefit the Leukemia & Lymphoma Society and Nick's Fight to be Healed Foundation for Pediatric Cancer. PurpleTieAffair.org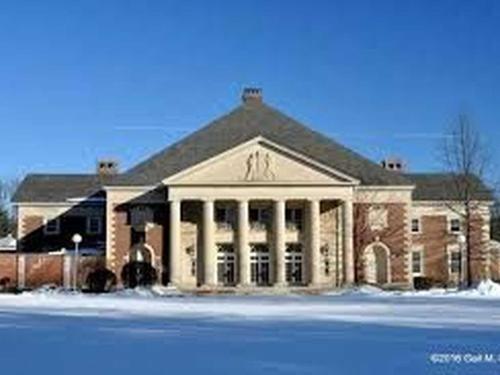 Annual Winter Ball: Journey Under the Sea. The Winter Ball will take place on Saturday, March 3, 2018 at 7:00 pm at the Hall of Springs located in the Spa State Park.
Journey 20,000 leagues under the sea with us as the Hall of Springs is transformed into an enchanted underwater paradise. Enjoy the sensational sounds of live music, creative cocktails, serene surroundings, ocean inspired fare and the best dance party this side of the Atlantic! For this elegant underwater affair, we recommend guests to dress to impress in cocktail or formal attire, worthy of King Neptune and Queen Amphitrite themselves!
Hosted by SPAC's Junior Committee which was formed in 2010, consists of rising young professionals from in and around the Capital Region. The goal of the Committee is to assist SPAC in fundraising, donor cultivation and outreach among their peers. Proceeds raised at the Committee's Winter Ball help underwrite the classical programming and educational activities of SPAC's summer season.
Saratoga Annual Frost Faire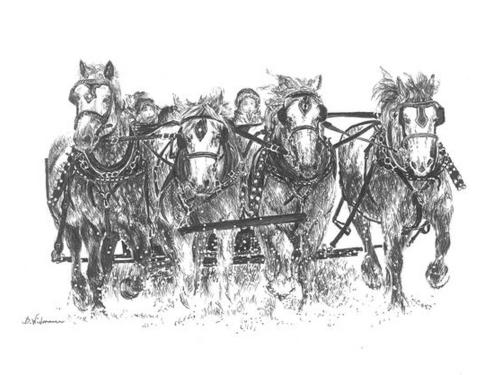 Frost Faire, Annual Winter Festival
Saturday, Jan 27, 2018 - 11:00 AM to 3:00 PM
Saratoga National Historical Park, 648 Route 32 Stillwater, NY 12170
Cost: FREE ADMISSION
Frost Faires were hugely popular in the 1700s. Carry on the tradition at the 23rd annual Frost Faire at the Saratoga Battlefield. (Located 11 miles from union Gables Inn)
With snow, bring your snow tube or plastic sled and enjoy the sledding area behind the visitor center.
Enjoy horse-drawn wagon rides to Tour Stop 1 and back.
Join a noontime nature walk and scavenger hunt, enjoy a campfire and hot cocoa, or enjoy a number of indoor activities such as crafts, games, and dancing.
Live Music in Saratoga Springs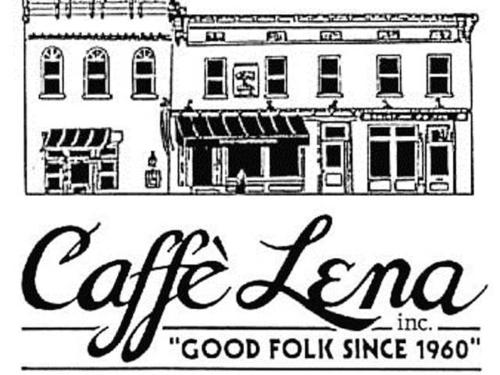 Cafe Lena
Light bites in a 1960s-era coffeehouse and music stalwart where Bob Dylan and other folk icons played.
Address: 47 Phila St, Saratoga Springs, NY 12866
Caffè Lena seats eighty in a relaxed, intimate, alcohol and smoke-free setting. The atmosphere is casual and very neighborly. Expect to share a table with other visitors. During the concert the attentive atmosphere in which the performer receives the audience's undivided attention. It's this rare combination of informality and deep respect for the music that makes Caffè Lena unique.
Gillette & Mangsen: Saturday Jan. 6th, 8:00 PM
Hot Club of Saratoga: Sunday Jan. 7th, 7:00 PM
Open Mic Night: Monday Jan. 8th, 7:00 PM
Bright Series: The Last Revel & Slocan Ramblers: Thursday Jan. 11th, 7:00 PM
Chris Smither: Friday Jan. 12th, 8:00 PM / Saturday Jan. 13th, 8:00 PM
Deeper Than the Skin: Greg Greenway and Reggie Harris Celebrate MLK, Jr.
Sunday Jan. 14th, 7:00 PM / Monday Jan. 15th, 7:00 PM
Tracy Grammer CD Release Show: Thursday Jan. 18th, 7:00 PM
Wild Adriatic: Friday Jan. 19th, 8:00 PM
Rachael and Vilray with opener The Brother Brothers
Saturday Jan. 20th, 7:00 PM
Ben Caplan: Sunday Jan. 21st, 7:00 PM
Open Mic Night: Monday Jan. 22nd, 7:00 PM
Acoustic Blues Open Mic & Jam: Wednesday Jan. 24th, 7:00 PM
Burns Night - Celebrating the Birthday of Scotland's National Poet
Thursday Jan. 25th, 7:00 PM
Bill Staines: Friday Jan. 26th, 8:00 PM
Kuinka: Saturday Jan. 27th, 8:00 PM
Frank Jaklitsch Legacy - Benefit for SongwritingWith:Soldiers
Sunday Jan. 28th, 7:00 PM
Open Mic Night: Monday Jan. 29th, 7:00 PM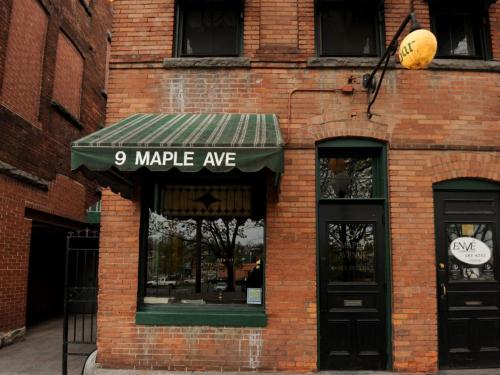 9 MAPLE JAZZ BAR, located on 9 Maple Avenue in Downtown Saratoga Springs, NY
January 6th @ 9 pm – Sketches Of Influence, Joe Barna is a composer and drummer who's music and playing span the entire jazz idiom from swing and bebop, to hard bop, soul jazz, and modern.
January 12th at 9 pm – New Regime, a new band that has brought together some of upstate New York's finest talent, co-led by Rob Lindquist on keyboards and Eric Walentowicz on tenor/soprano saxophones.
January 13th at 9 pm – Chuck Lamb Quartet, Pianist with the Brubeck Brothers Quartet presents his all original acoustic fusion music from his upcoming CD 'North by Northeast'. Featuring great musicians
January 19th at 9 pm – George Muscatello Group, Troy native, guitarist George Muscatello, studied at Schenectady County Community College and the Manhattan School of Music. While at Manhattan, he honed his skills with Wayne.
January 20th at 9pm – Pete Sweeney Quartet, Pete Sweeney is a full-time musician, teacher and author. He began playing drums at the age of five, and studied with the great Dave Calarco as a teenager.
January 26th at 9 pm – Rick Rosoff Quartet, Rick Rosoff is an active trombone player and drummer in the capital region's jazz scene. In addition to leading his own quartet, he plays trombone with the Keith Pray Big Soul.
January 27th at 9pm – Brian Patneaude Quartet, Brian Patneaude is a saxophonist and educator currently living in Glenville, NY. He has performed with a variety of groups including The Empire Jazz Orchestra.
PUTNAM DEN BAR Music Events
Live-music scene with DJ-fueled dancing, weekly game nights & walls decorated by local artists. Address: 63 Putnam St A, Saratoga Springs, NY 12866
JAN 24, BoomBox: Western Voodoo Tour

JAN 26, Across The Pond (Beatles Tribute)

JAN 27, The Wheel (Grateful Dead Tribute)

FEB 10, Formula 5 w/ Strange Machines

FEB 17, Richard James' Krewe Orleans: A Mardi Gras Experience

MAR 02, Wyclef Jean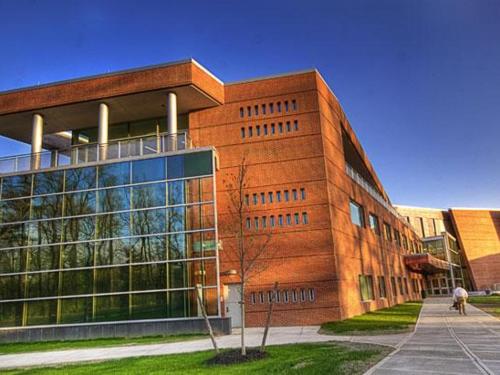 Arthur Zankel Music Center
Skidmore College
815 North Broadway
Saratoga Springs, NY 12866
The Zankel has a beautiful open theater with wonderful acousitcs. It is well worth a visit is you enjoy Classical and Jazz music.
Arthur Zankel Music Concert Venue 2018
February 16, 2018, Ensemble Connect at 7:00 PM
February 23, 2018, Mike Moreno Quartet at 8:00 PM
February 24, 2018, Bartók Series: Dover Quartet at 8:00 PM
February 26, 2018, Flute Recital at 5:30 PM to 6:45 PM
March 01, 2018, Beijing Guitar Duo at 7:00 PM
Snow Shoeing, Skiing and Skating in the Spa State Park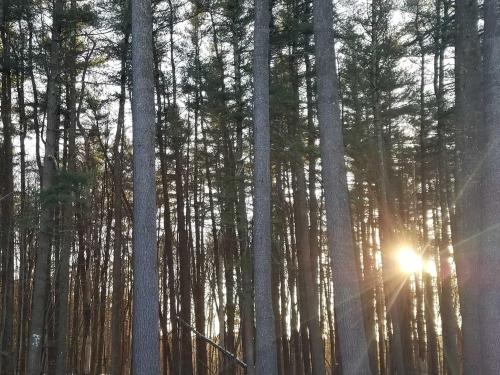 Download PDF
Cross-country skiing and snow-shoeing on approximately 12 miles of trails. There is also ice skating and ice hockey available in the winter.
Contact the park for information about renting snow shoes.
Snowshoeing: $5 per person less than 4 hours
$10 per person all day rental
Click on Download for a pdf of the Trail System Map
Dogs are allowed on trails on leash only. For the Winter trail user, Spa Park offers many miles of groomed and ungroomed trails to cross-country ski or snowshoe. Winter use trail maps are also available at the Park Office. For more information about the trails at Saratoga Spa State Park please call (518)584-2535.
Spa City Farmers Market in Saratoga Springs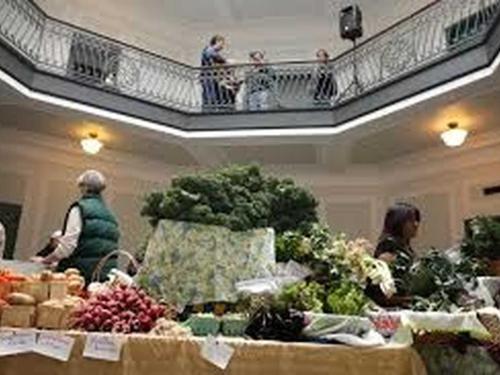 Saturdays from 10:00 am to 1:00 pm, and Sundays from 10:00 am to 3:00 pm
In the Lincoln Bathhouse in the Spa State Park, vendors from local farms, jewerly makers, artisans, wine varieties, mushroom supplements and teas, and herbal teas. Plenty of delicious hot food and a healthy selection of farm fresh produce, meats and cheeses.
Movie Theaters in Saratoga Springs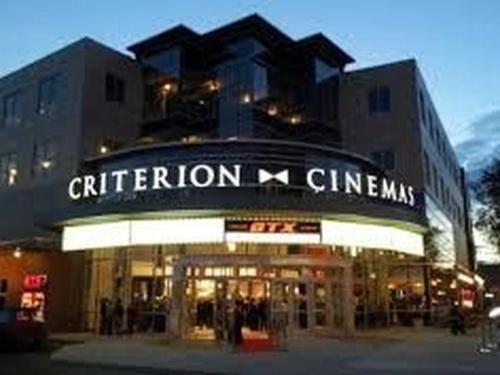 Bow Tie Criterion Cinemas located in Downtown Saratoga at 19 Railroad Place (a 15 minute walk from Union Gables Inn) or in the Wilton Mall (four miles from Union Gables Inn)
HMT Home Made Theater in the Spa Park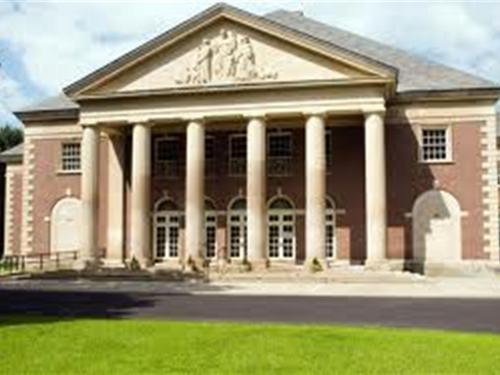 Home Made Theater in the Spa Little Theater in the heart of the Spa State Park. Union Gables sponsors The Little Theater
Upcoming Theater events
Inspecting Carol By Daniel Sullivan
February 10, 16, 17, 23, 24 – 7:30 P.M.
February 11, 18, 25 – 2:00 P.M.
A madcap comedy, Inspecting Carol creates a theater experience that is anything but show business as usual. The play is about a group of dysfunctional theater people who take themselves very seriously. This struggling theater company is set to open their annual production of A Christmas Carol when they find out their funding is being held up until they pass an undercover inspection. When an impossibly bad actor is mistakenly identified as the inspector, the troupe does everything to accommodate his craziest wishes. As the impending opening night draws closer, it seems only a Christmas miracle will save this production.
Tickets $27/$24
Winterfest in Saratoga Springs, NY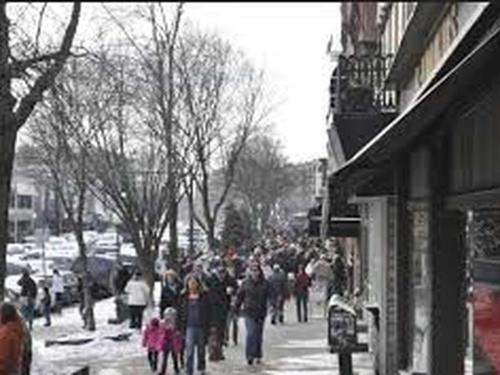 Winterfest is a popular annual event in Saratoga Springs, bringing the spirit of winter to the Spa City with a week full of special events and great entertainment!
Every year, the festival draws crowds of people excited to attend fun winter season events in the Spa City. The week includes a beer sampling, Chowderfest, and much more! Take a look and plan your trip to Saratoga Springs for Winterfest.
2018 Events Include:
Fire & Ice Days at The Mill/Ice Bar on Friday, Feb 2, 2018
Chowderfest 2018 in Saratoga Springs, NY on Saturday, Feb 3, 2018
Saratoga Frozen Springs Classic - Pond Hockey Tournament on Friday, Feb 9, 2018 until Sunday, Feb 11, 2018
Bailey's Saratoga 2nd Annual Ice Bar on Friday, Feb 9, 2018 until Saturday, Feb 10, 2018
Fire & Ice Days at The Mill/Ice Bar on Friday, Feb 9, 2018
Fire & Ice Days at The Mill/Ice Bar on Saturday, Feb 10, 2018
Winterfest at Wilton Wildlife Preserve and Park on Saturday, Feb 10, 2018
Fire & Ice Days at The Mill/Ice Bar on Friday, Feb 16, 2018
The 2018 Flurry Festival on Friday, Feb 16, 2018 until Sunday, Feb 18, 2018
Fire & Ice Days at The Mill/Ice Bar on Saturday, Feb 17, 2018
2018 Saratoga Beer Week on Tuesday, Feb 20, 2018 until Saturday, Feb 24, 2018
Fire & Ice Days at The Mill/Ice Bar on Friday, Feb 23, 2018
Fire & Ice Days at The Mill/Ice Bar on Saturday, Feb 24, 2018
Saratoga Beer Week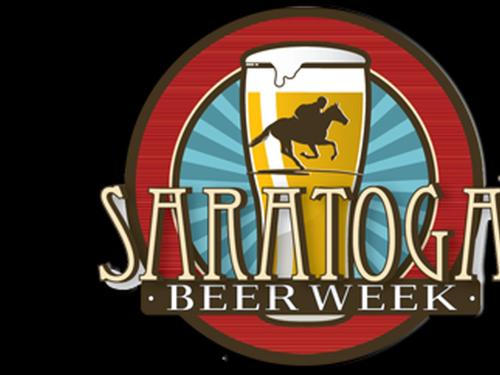 Tuesday, Feb 20, 2018 until Saturday, Feb 24, 2018
Beer enthusiasts mark your calendars for a five-day, city-wide beer celebration.
Dance Flurry in Saratoga Springs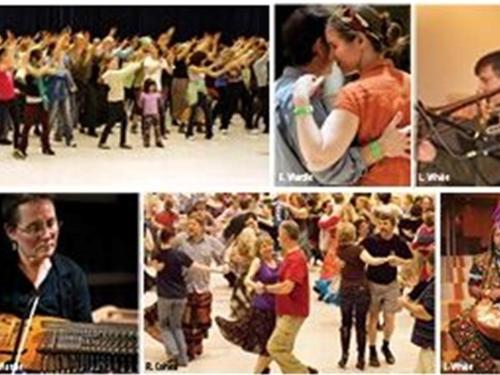 Saratoga Flurry Festival weekend
February 16, 17 and 18, 2018
Dances • Workshops • Singing • Concerts • Jamming
Performances • Family Events • Storytelling • Vendors
Beginner, Intermediate and Experienced Level Workshops and Dances. Dances and Workshops such as Contra, Swing, Latin, English Country, Squares, Vintage, Clogging, Hip-Hop, Cajun, Zydeco, Irish, Scandinavian, Middle Eastern, Asian, European, American and International Folk, Yoga and Body Movement. Beginner to Experienced
Comedy Works in Saratoga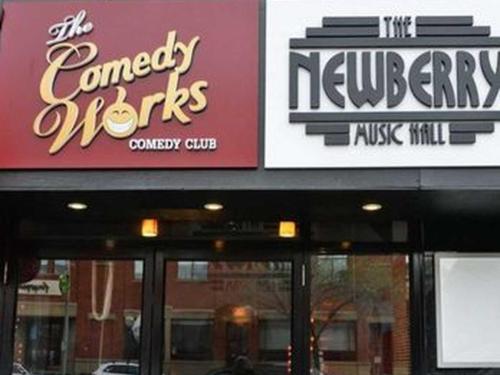 Located on Broadway. 388 Broadway, Saratoga Springs, NY
Thursday, JANUARY 18. COMEDY FOR A CAUSE EVENT 7:30PM, COMEDY WORKS OPEN MIC, 9:00 pm
Friday, JANUARY 19. FRANCIS ELLIS FROM BARSTOOL SPORTS, 7:30 pm and 9:30 pm
Saturday, JANUARY 20. WARREN B HALL AS SEEN ON COMEDY CENTRAL, 7:30PM and 9:30PM
Saratoga National Golf Club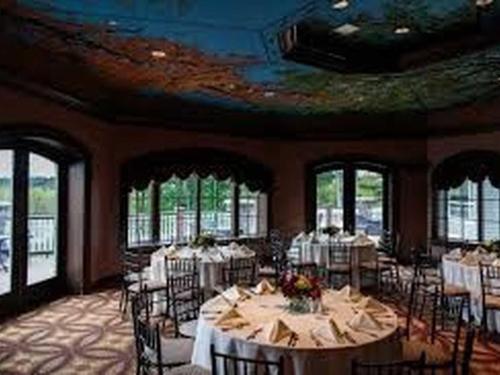 Friday, January 26
Not Too Far From Home Comedy Tour
6:00 PM to 10:00 PM at Saratoga National Golf Club, 458 Union Avenue Saratoga Springs, NY 12866. Located one mile from Union Gables
A delicious dinner and a hilarious comedy show at Saratoga National! Enjoy dinner at 6:30 pm, then laugh through the show at 8:00pm. Beer, wine and soda are complimentary!
Museums in Saratoga Springs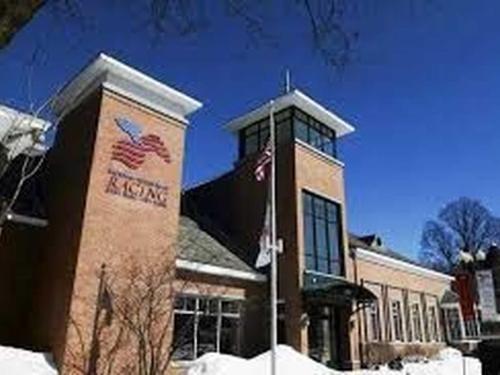 NATIONAL MUSEUM OF RACING AND HALL OF FAME
Located one and a half blocks from Union Gables on Union Avenue. 191 Union Avenue, Saratoga Springs, NY
Free admission each Friday from 2 p.m. to close (4:00 pm) through the end of 2017.
As one of America's oldest sports, Thoroughbred racing has a long and rich history. To tell the story of the sport, the National Museum of Racing and Hall of Fame relies on a renowned equine art collection, stunning trophies, beautiful silks, and Thoroughbred racing memorabilia.
SPECIAL EXHIBITS
Selections from the Tony Leonard Collection
Sir Alfred J. Munnings, A Sporting Summer
Man o' War at 100
Hall of Fame Heroes

Paintings from the Charles H. Thieriot Collection
The Paintings of W. Smithson Broadhead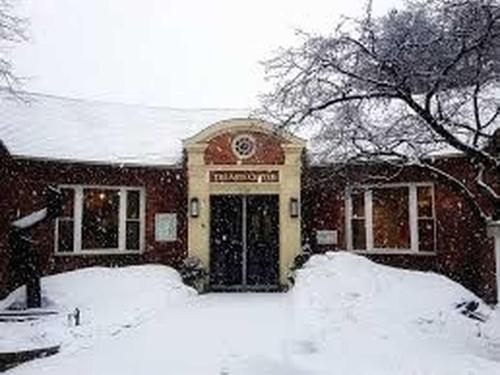 Saratoga Art Center, 320 Broadway, Saratoga Springs, New York Located 2 blocks from Union Gables in Congress Park
Offers full-day and weekend Classes and Workshops with Nationally Known Instructors from watercolor, oil, pastels, drawing and photography. http://www.saratoga-arts.org/about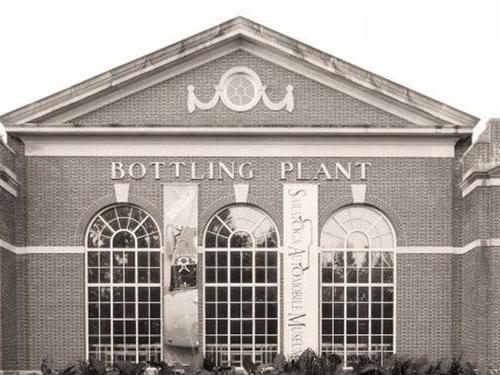 Saratoga Automobile Museum located in the Spa State Park
WHEELS AT WORK: on exhibit NOW
From tractors, taxi cabs, and tow trucks,an in-depth look at the universe of vehicles that went to work.
MICHAEL DIPLECO: PHOTOGRAPHY: Now - Sept. 2018
As a play on the words, TrailerTRASHED provides a raw glimpse into what once were living, breathing homes in a trailer.
ROBERT SELKOWITZ: AUTO SKETCHES: Now -Sept. 2018
Evolution of Automobile Design from 1900 to the 1960s.
EAST OF DETROIT: Ongoing
An in-depth look at the automobile industry in New York State and a look back in time at the innovations of New Yorkers in their quest to create the automobile of their dreams.
RACING IN NEW YORK STATE: Ongoing
The history of automobile racing in New York State goes back to 1896 when six cars competed in the state's first auto race. The race covered the distance from New York City to Irvington-on-Hudson.
THE NEW YORK STATE STOCK CAR HALL OF FAME: Ongoing
Incorporated in 1969, the New York State Stock Car Association is dedicated to the betterment of the sport through education and continued support. NYSSCA annually inducts new members in January.
THE BOTTLING PLANT: Ongoing
In response to the Great Depression, the US Government initiated programs to revitalize the economy. Franklin D. Roosevelt, in his first year as governor of New York, pushed for the establishment of a state operated spa that celebrated the natural riches found in Saratoga water.
TANG MUSEUM at Skidmore College
Open 12 - 5:00 pm; Closed Mondays and major holidays.
Njideka Akunyili Crosby: Predecessors
Oct 14, 2017 - Apr 22, 2018
Faux Faux (Lobby Life)
Sep 30, 2017 - Dec 30, 2017
Birthing Bodies
Sep 2, 2017 - Jan 7, 2018
Elevator Music 34
Tony Oursler: Talking Light
Aug 12, 2017 - Jan 3, 2018